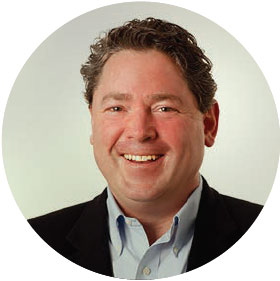 Russell Evans
Operating Partner
Russell Evans is an Operating Partner with Porchlight Equity Partners with over 20 years of strategic consumer brand experience launching and leading both domestic and international brands. Russell evaluates new innovative and disruptive opportunities and provides guidance to help scale growth-stage companies in the portfolio.
Experience
Prior to joining Porchlight Russell was Director of Marketing for FAGE USA where he was responsible for overseeing and leading the brand in the US. He was a member of senior management responsible for building a team of professionals and partnerships/spokespersons that helped FAGE to become one of the largest yogurt brands in the Unites States. This included the introduction of the brand on national TV, print, social/digital and launching new products and brands. Prior to leading the brand at FAGE, Russell was Senior Marketing Manager for North America for DOLE packaged salad division where he led a major segmentation and rebranding of the line. Earlier in his career, he served in Brand management roles for Gillette on DURACELL, RIGHT GUARD/ RIGHT GUARD EXTREME SPORT/ GILLETTE SERIES. His career has brought him to international postings in both Latin America and Asia.
Russell serves on the advisory board of Mighty Squirrel Craft Brewery. 
Education
Emerson Collage – Bachelor of Science in Speech
Thunderbird – American Graduate School of International Management, Master of International Management
Interests
Russell is married with one son and lives in Brookline. He has a passion for being outdoors and international travel and is fluent in Spanish and Portuguese. Russell loves being outside running, hiking, sailing and even playing paddle tennis in the middle of the New England Winter. As an avid food lover, he is always searching for the next fantastic unknown restaurant. He also serves as a member of the Community Emergency Response Team of Brookline (CERT).