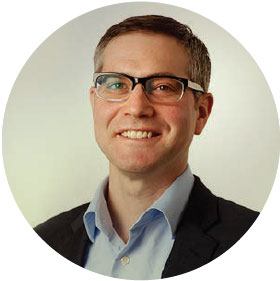 David Krauser
David Krauser is a Managing Director with Porchlight Equity Partners with 13 years of private equity experience in both growth equity and leveraged transactions.  He has lead investments in the retail, consumer goods and services sectors and is involved in all aspects of the investment process from investment origination, transaction negotiation, and execution of post-closing development.
Experience
David joined Porchlight after working as a Partner at Highland Consumer Partners where he started as an Associate in 2007. Previously, David worked at CapitalSource Finance, a commercial finance company, where he provided senior cash flow loans, mezzanine debt, and equity co-investments to support private equity buyouts of retail and consumer products companies. David began his career at Wellington Management, a global asset management firm.
David serves on the Board of Directors of current Porchlight investments Ren's Pets Depot, PetIQ, and Silk Therapeutics (observer) and prior investments Merrick Pet Care (observer) and J.McLaughlin (observer).
Education
Amherst College, B.A., Economics and Law Jurisprudence and Social Thought
Interests
David currently lives in Sudbury with his wife and four children. David is an avid sports fan, but keeps a low profile as a Yankees fan in Red Sox Nation. A former collegiate pitcher, he has a passion for baseball, but also enjoys obstacle course racing, boxing, swimming, and cross-country skiing. Other interests include craft beer, live music, and travel. Lastly, David sits on the board of the Positive Coaching Alliance (PCA) – New England Chapter.  PCA is a national non-profit developing "Better Athletes, Better People" by working to provide all youth and high school athletes a positive, character-building youth sports experience.