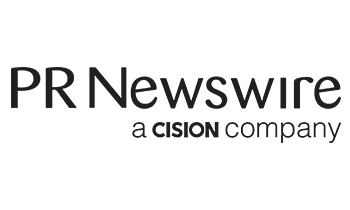 Mike Phillips Joins Highland Consumer as Partner
Source: Highland Consumer Partners
WELLESLEY, Mass., Feb. 7, 2017 /PRNewswire/ — Highland Consumer Partners, a private investment firm that provides equity capital to lower middle-market companies across North America in the retail, consumer, and services industries, is pleased to announce that Mike Phillips has joined the firm as a Partner. Mike will be responsible for all aspects of the investment process, including investment origination, transaction negotiation, and execution of post-closing development.
"I am excited to be teaming up with Mike again. He and I worked closely together for 9 years and have been friends for much longer than that.  He brings extensive investment and operating experience to our team which he has developed over his successful 20+ year career," said Peter Cornetta, Partner at Highland Consumer.
"Highland Consumer has created a compelling platform in their flexible approach and operational focus.  I am excited to be working with Pete again, partnering with the rest of the team, and bringing my own disciplined, operationally intensive investment approach to contribute to the success of the firm," said Mike Phillips.
Prior to Highland Consumer Partners, Mike was a Managing Director at H.I.G. Capital LLC, a leading middle market private equity firm, where he led investments in the firm's LBO funds. He joined H.I.G. Capital in 2004 and was an early employee in the Boston office. Prior to joining H.I.G. Capital, he was a Consultant with Bain & Company, a global management consulting firm, where he directed diligence efforts for leading private equity investors and gained experience with post-merger integration, developing growth strategies, and implementing operation initiatives for mid-market companies.  Before Bain, he was an Associate with Electra Partners, a London based private equity firm focused on investing in lower middle companies. He started his career in the investment banking group of Lehman Brothers.
Mike received a M.B.A. from The Wharton School where he was a Palmer Scholar, and he received his B.S.E. Cum Laude from Princeton University.
About Highland Consumer Partners
Highland Consumer Partners specializes in retail, consumer products and services investment opportunities in growth-focused companies with proven business models, operating in attractive growth markets.  Highland brings together an investment team with extensive experience growing, operating and investing in successful consumer businesses.  It also offers companies a unique value proposition through the hands-on guidance and active involvement of its operating partners.  Highland Consumer Partners has invested in such firms as Paint Nite, Ren's Pets Depot, DavidsTea, J.McLaughlin, Pharmaca Integrative Pharmacy, Trupanion, and Merrick.  For more information, visit Highland Consumer's web site at www.highlandconsumer.com.