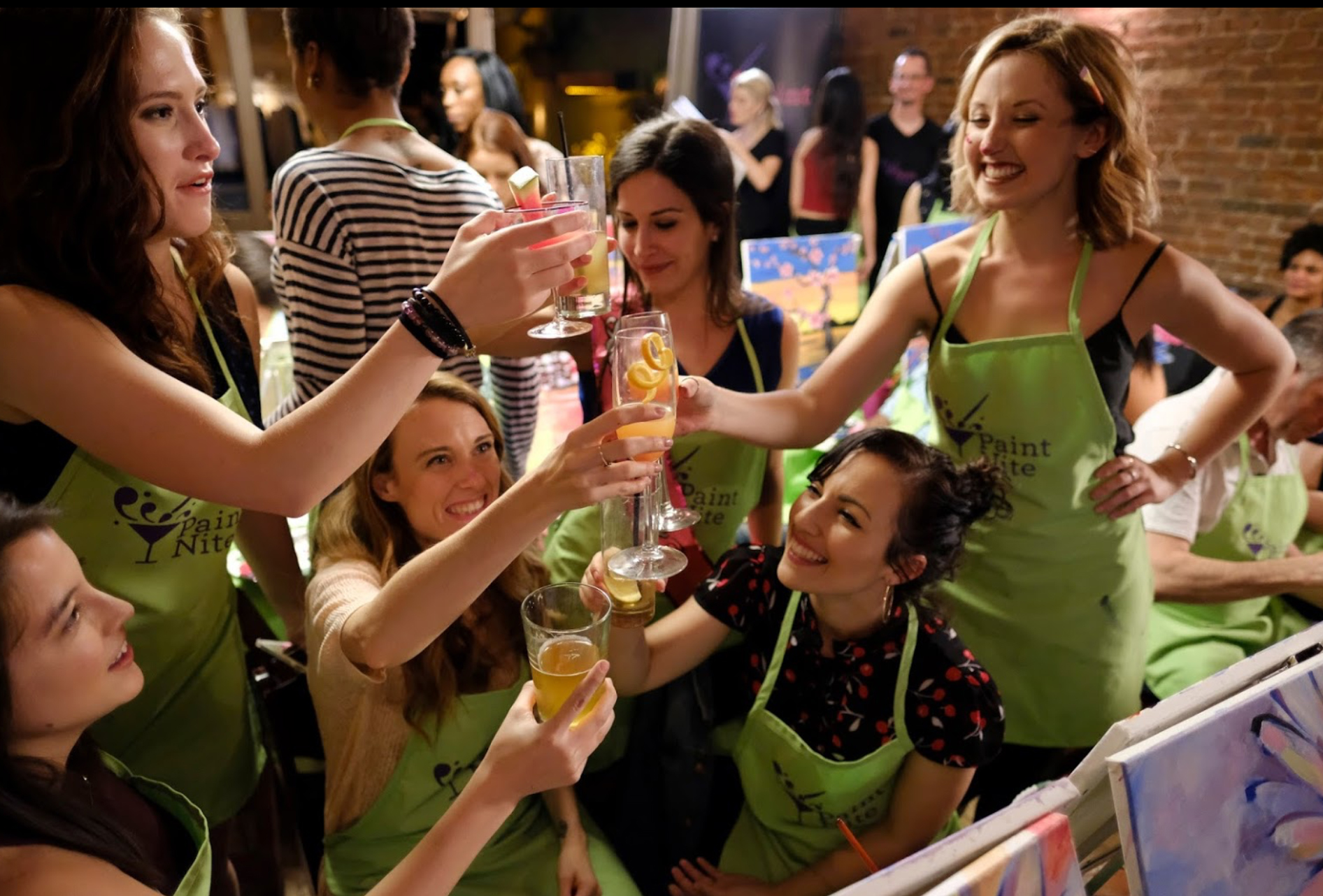 Paint Nite® and Plant Nite are leading the Creative Entertainment industry and on the way to becoming the fastest growing "girls' night out" brands. Why? Their localized events take a typical night out at a bar and incorporate the creative experience our demographic craves. Women 21-65 are looking to DIY, get lost in the moment, connect with friends, and escape from the every day. Paint Nite and Plant Nite offer that experience by providing guests with everything they need to paint a one-of-a-kind of work of art or create a trendy terrarium.
How often do you see people "together" but actually on their phones? With the pressure to be constantly connected, consumers are looking for ways to disconnect, log off, and make something with their hands instead of their mouse. The girls' night out and date night markets are worth approximately $200 billion annually, with 43% spent on activities and experiences.
Paint Nite sees the paint on the canvas: their business model gives consumers exactly what they want by running creative, social, and experiential events at popular bars in over 1,700 cities around the world.